Careers
---
We're committed to bringing world-class, passionate professionals together to push new boundaries and grow
At Braze, we believe in building teams where unique perspectives and talents can thrive and everyone has what they need to excel in their role, career, and at home.
4.46

Billion messages sent in one day with 100% uptime

Billion messages sent in one day with 100% uptime

16

Approved product patents

Approved product patents

900+

Global employees

Global employees
To us, it's chemistry: People and passion aligning to create something worthwhile, even world-changing. We take and encourage calculated risks that push us forward and invest in things that matter to us, like Diversity, Equity & Inclusion initiatives, to ensure everyone can take their seat at the table.
Proud to be recognized
Above all else, we're human.
Our values define us and the success we achieve as a team. Together, we're working to build and evolve Braze as a company and culture through our daily actions.
Take Your Seat at the Table
Diversity, Equity & Inclusion
Every employee at Braze brings something unique and valuable to the table. From equal representation to parity of roles, it's our belief that diversity, equity, and inclusion is only meaningful when backed up by taking collective action — that's why we have a series of evolving programs and initiatives, informed by our staff and stakeholders, to provide meaningful support and opportunities, and to hold us accountable.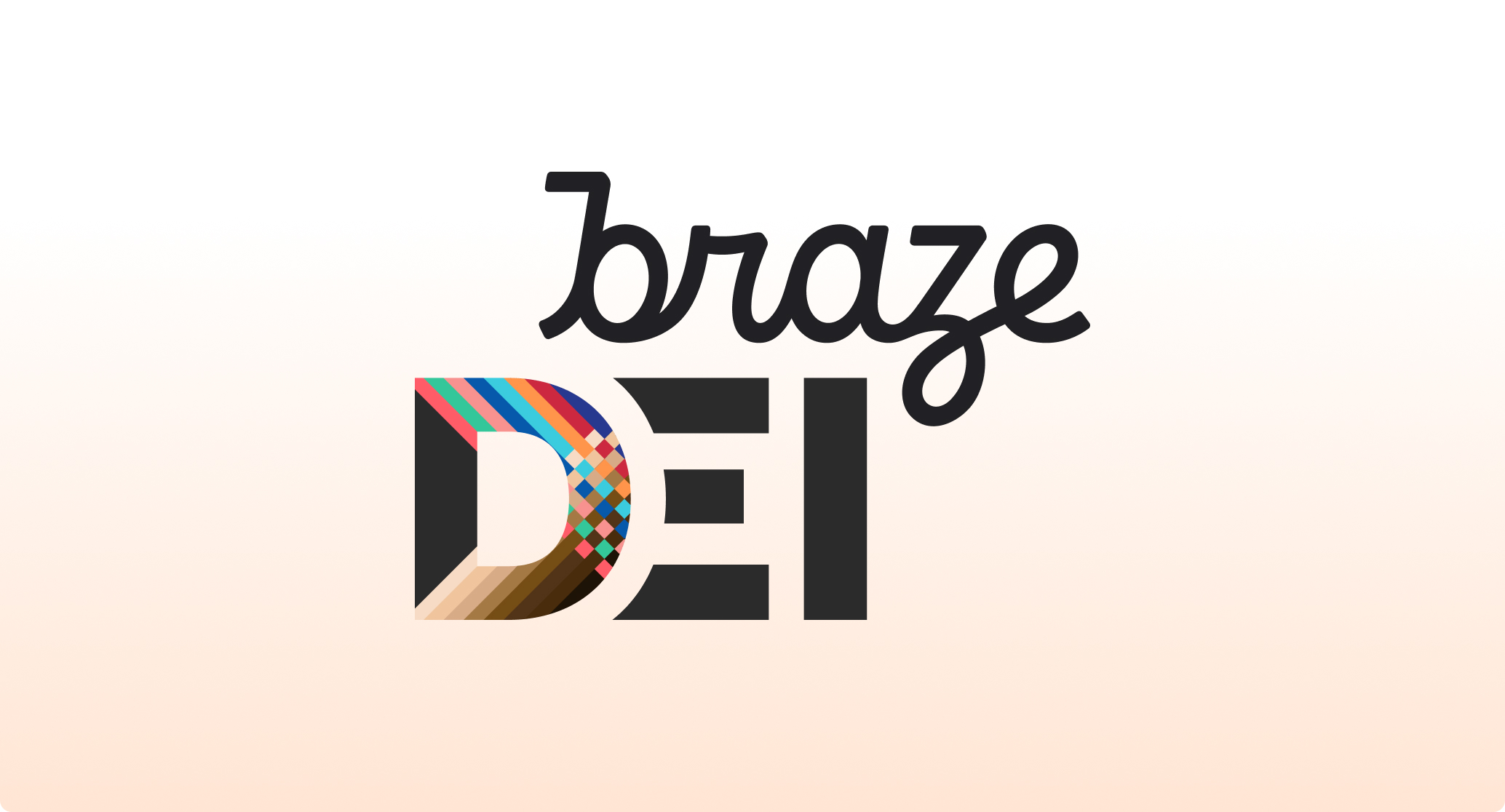 Community Engagement
In addition to volunteering in our communities globally, our Braze Cares program focuses on charitable giving.
Braze Voices
"I've never worked with smarter or more driven people in my life. It's a joy to come into work everyday and feel the energy and drive that makes Braze so incredible."
---
Laura Buxton Moore
Manager, Commercial, Integrations and Onboarding, Braze
Join the Team
Get the support you need to advance in your career and flourish at home.
Inclusive Recruiting
We actively work to bring unique perspectives and talents to roles across Braze.
Employee Resource Groups
Employee resource groups reflect our lived experience and creative supportive communities within Braze. We now have eight of these groups, with more being formed.
Asians@Braze
Black@Braze
CultureClub
HealthyMinds@Braze
Jews@Braze
Parents@Braze
Pride@Braze
Women@Braze
Competitive Benefits
We've got you covered with top-shelf medical, mental health, dental, and vision plans.
Flexible Vacation Policy
Take the time you need to balance your work and life in the way that suits you best.
Equal Paid Parental Leave
We offer maternity and paternity leave so you can focus your energy on your growing family.
Equity Stake
We provide equity to most employees so that when we grow and succeed, you do, too.
Learning & Development
We support your professional growth through formal career pathing, the Braze University learning platform, and tuition reimbursement.
Work Remotely
We're happy to support all of our employees while working from home in this unprecedented time.
Global Presence
Our global offices — 6 cities and growing — provide opportunities to work and connect with top talent around the world.